By Michael Collins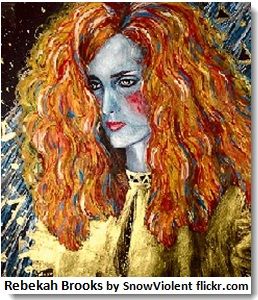 Criminal charges against Rupert Murdoch insider and favorite Rebekah Brooks may be a prelude to looming charges arising out of Brooaks' testimony before the Leveson Inquiry last week.
Crown Prosecution Services charged Brooks, her husband, and four others with conspiracy to pervert the course of justice on Tuesday May 15. The alleged conspiracy took place between July 6 and July 19, 2011.
Brooks and the co-conspirators concealed and removed materials sought by police in their investigation of phone hacking by Rupert Murdoch's News Corporation subsidiary, News International, according to prosecutors. Brooks resigned as chief executive officer of the subsidiary on July 15, 2011. (Image: SnowViolent)
Brooks' current legal troubles should not obscure the significance of her testimony before the Leveson Inquiry last week. During her several hours on the witness stand, she was confronted with an explosive email that, if true, implicates Conservative Party Culture Secretary Jeremy Hunt in a conspiracy to pervert the British regulatory process in favor of News Corporation's bid to acquire the ten-million-subscriber pay TV company BSkyB. News Corp owns 39% of the company. It sought the remaining 61%.