By Michael Collins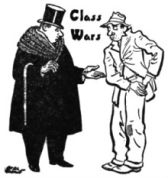 Here is perfect example of crony capitalism. Greek leaders do a very bad deal in secret with the help of the geniuses on Wall Street. It turns out badly for he Greek people by creating an economic crisis. As he crisis worsens, predicted shortages of medicine and exponential price increases emerge. Patients with multiple sclerosis, cancer,diabetes and other critical diseases face drug shortages and out of control price increases.
"On Thursday, the [Greek] multiple sclerosis patients' association warned that if the problems persisted, sufferers could be 'led to their deaths'. Associations representing cancer, diabetes and kidney disease patients have also spoken of the gravity of the situation. 'Finding medicines,' said the MS association, 'has become a marathon for people with chronic illnesses.'" The Independent, June 9
What happens if multiple sclerosis is untreated?