Stephen Lendman (stephenlendman.org (Home - Stephen Lendman)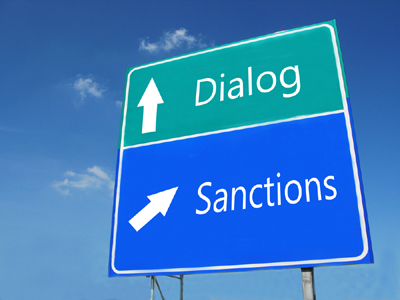 US political and economic war on Venezuela continues, along with daily made-in-the-USA street violence.
It's part of an ongoing color revolution attempt to topple its government, aiming to advance America's imperium and gain control over the country's vast oil reserves - along with destroying Bolivarian social democracy, a system neocons in Washington abhor.
On Wednesday, the US Treasury Office of Foreign Assets Control (OFAC) imposed illegal sanctions on six members of Venezuela's Constituent Assembly, a constitutionally authorized body. Two other officials were targeted.
Imposition followed last week's illegal sanctions on President Nicolas Maduro and earlier ones on other Venezuelan officials.
Once again, OFAC flagrantly violated international law. Treasury Secretary Mnuchin disgracefully said "President Maduro swore in this illegitimate Constituent Assembly to further entrench his dictatorship, and continues to tighten his grip on the country."
"This regime's disregard for the will of the Venezuelan people is unacceptable, and the United States will stand with them in opposition to tyranny until Venezuela is restored to a peaceful and prosperous democracy."
Fact: Venezuela is a Bolivarian social democracy - polar opposite fascist America, power usurped by its privileged class. Elections when held are farcical, dirty business as usual winning every time.
Fact: Venezuela's constitution permits establishing a Constituent Assembly, the way Hugo Chavez formed the Bolivarian Republic by national referendum, empowering ordinary people to decide how they'd be governed, a process unheard of in the West.
Fact: Washington reviles Maduro because of his social democratic policies. He's no dictator, a label US officials apply to any leaders they abhor - notably Vladimir Putin, arguably the world's preeminent leader.
Fact: Tyranny describes conditions in America. Venezuelan governance is polar opposite.
Fact: Washington wants the country transformed into another US vassal state under puppet rule it controls - wanting its resources looted, it people ruthlessly exploited.
According to OFAC, "(a)nyone who participates in (the Constituent Assembly) could be exposed to future US sanctions…"
Made-in-the-USA chaos has nothing to do with democracy building, everything to do with eliminating it in Venezuela and everywhere else.
-###-
Stephen Lendman lives in Chicago. He can be reached at lendmanstephen@sbcglobal.net.
VISIT MY NEW WEB SITE: stephenlendman.org (Home - Stephen Lendman)

My newest book as editor and contributor is titled "Flashpoint in Ukraine: How the US Drive for Hegemony Risks WW III."