By Michael Collins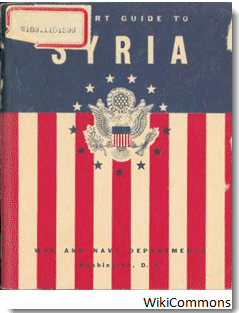 The assault on Damascus by Syrian rebels and terrorist murder of the Syrian Defense Minister occurred just as the Red Cross announced that the fighting in Syria was officially a civil war. This is an odd reward system for military action by the Free Syria Army. Commit enough acts of violence and you're rewarded with special protections that apply in times of war. (Image)
The rebel Free Syria Army attacks cities and villages, disrupts the Syrian economy, and is in the business of suicide bombing. It has the material and diplomatic support of Saudi Arabia and the other oil oligarchies plus the big guns in NATO. So-called Syrian experts supporting the carnage are amply funded by United States sponsored nongovernment organizations.
Rebel cheerleader Hillary Clinton spans the globe to "build pressure against the Syrian regime," to "end" it, her exact words. She seeks punishment for who disagree, China and Russia.
It's hard to tell how the latest regime change project will come out. The real Syrian Army seems to win every engagement. China and Russia support the Assad government. At the same time, despite strong public opposition to any intervention, the Obama government is pushing hard to force Assad out of power. NATO and the Saudis seem unwavering.